SINOVO Release out 4*SFP+ AOC Cable
DateTime:2015/10/20 0:00:00
SINOVO Telcom release out 40G QSFP+ Cable
SINOVO Series products including: QSFP+to QSFP+, QSFP+ to 4*SFP+, QSFP+ to 4*XFP break out cables.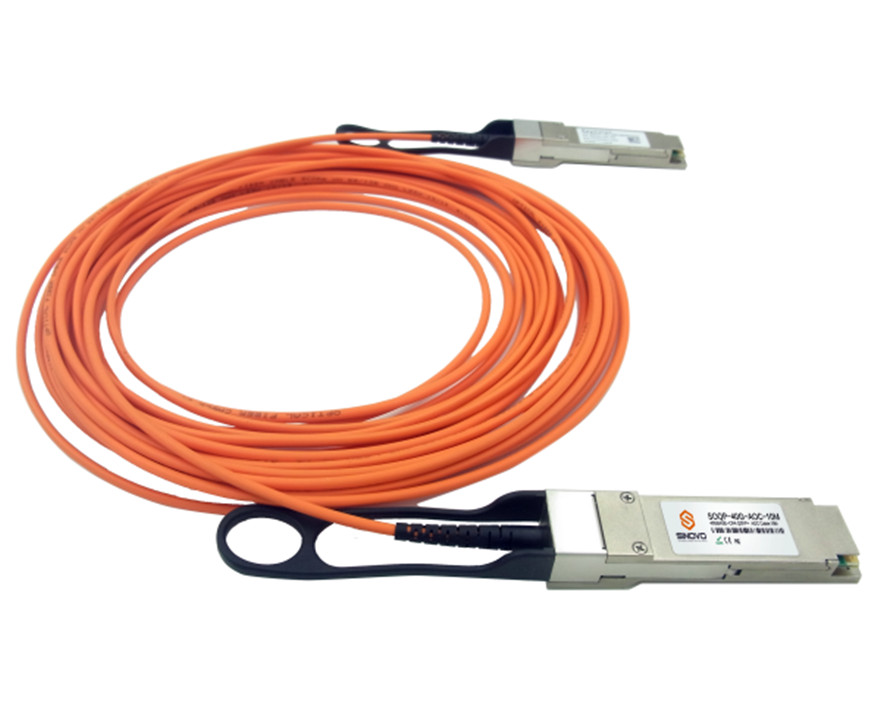 QSFP+ 40G active copper cable(direct attach cables) supports 4 channels full duplex electric signal with speed 1.0Gbps~10.3Gbps and cable length up to 10m(23AWG).
This product is mainly used in 4x10G high-speed paralleling data link like Ethernet(IEEE P802.2ba), Infiniband(SDR/DDR/QDR) and fiber channels(8GFC&10GFC)
This product has low power-consumption, outstanding EMI performance and QSFP package which is completely in compliance with SFF-8436 and INF-8438 standard.