Sinovo Show 100G QSFP28 LR and Cable 2017 OFC
DateTime:2017/3/15 0:00:00
Sinovo Telecom participate in the annual Losangeles optical communications industry event OFC exhibition in Mar,21th,2017.
Sinovo Telecom show the latest products at the exhibition 100G
QSFP28 LR and 100G DAC &AOC 4x25G Breakout, 2x50G Cables.
Sinovo Telecom will also be in the 2017 American Optical Fiber Communications Exhibition and Conference (OFC) announced the beginning of the research and development of 200G OSFP products in.
With the telecommunications, mobile, enterprise and data center network into the cloud infrastructure, the need for universal, high bandwidth and low cost optical module products began to explosive growth. 100G QSFP28 has now become the actual standard of cloud computing network optical interconnection solutions, 100G QSFP28 is more cost-effective than 10G SFP+ and 40G QSFP+.
In some cases, the comparative advantage is also very obvious. Because of this unmatched price, all industry companies are rapidly launched QSFP28 products.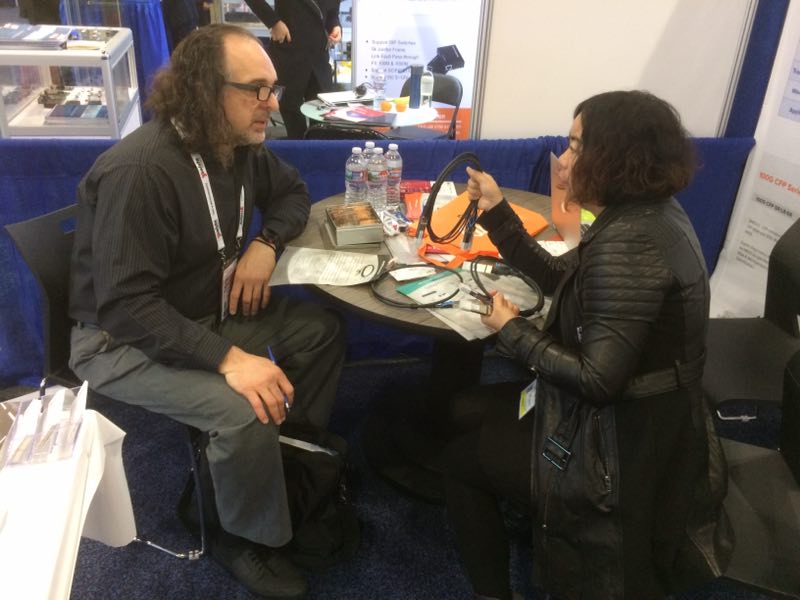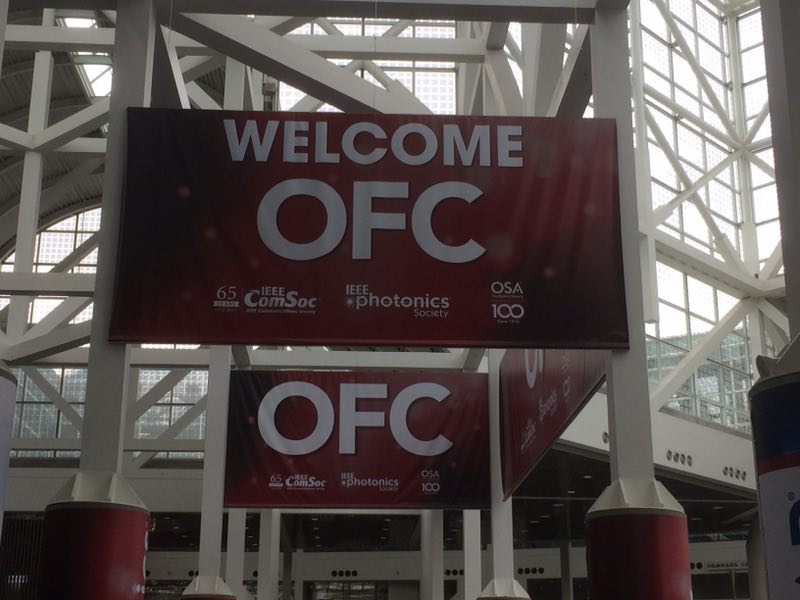 In order to adapt to cloud computing, the rapid development of the field of data communications, core communications launched a full range of QSFP28 products:
QSFP28 SR4 - QSFP28 eCWDM4
QSFP28 eSR4 - QSFP28 CLR4
QSFP28 AOC - QSFP28 LR4 (Ethernet)
QSFP28 to SFP28 AOC QSFP28 LR4 (Dual Rates) (4X25G)
The full range of 100G modules and Cable products displayed during exhibition, Sinovo Telecom attracting the industry's major customers, including Google, Intel, Oracle, Finisar, CISCO and other related personnel concerned.