Sinovo Telecom take 200G in ECOC Goteborg, Sweden
DateTime:2017/12/29 0:00:00
As a leading manufacturer of global 100G/200G optical communication module, core communications participated in the September 13, 2017 Goteborg ECOC Communication Exhibition, and announced that it will display the latest 100G/200G optical modules during the exhibition.including 100G QSFP28, 100G CFP4 CFP2 and so on.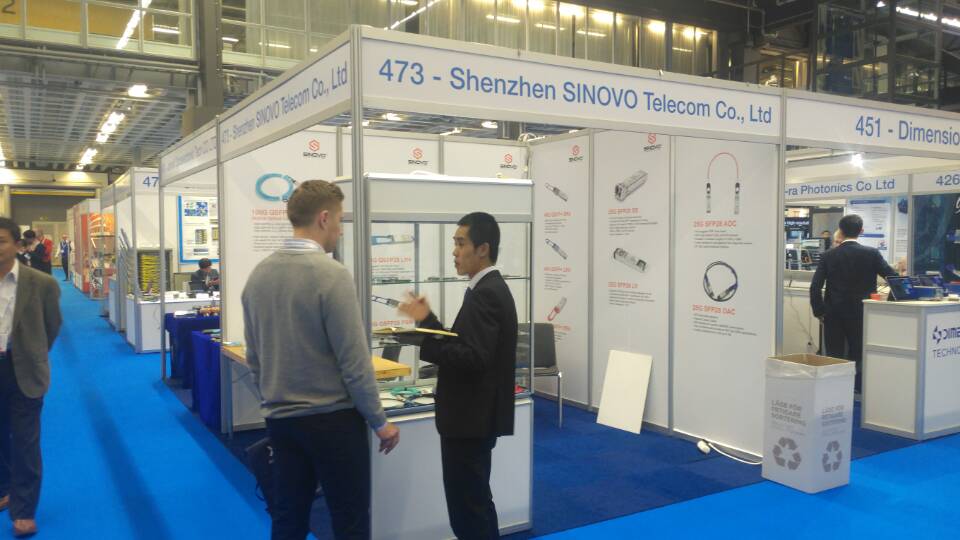 At the same time, 100G QSFP28 SR4/LR4, 100G QSFP28 PSM4, 100G QSFP28 AOC, 100G QSFP28 to and 100G QSFP28 to are also displayed. These products use high-precision coupling and assembly process, have higher stability and lower power consumption, will help 100G/200G Ethernet, data center and cloud network and other applications.
At the same time, it has 45% market share of the global 100G QSFP28 optical module. The core products communication also exhibits 40G full range products including QSFP+ IR4, QSFP+ SR, QSFP LR at this exhibition.
European operators, dealers, and system integrators such as Vodafone, orange, bktel and other customers are well received.